Curly, wavy, coily or frizzy hair is not always the most accommodating of hair types. Often unloved, it is generally rebellious and mistreated for lack of knowing how to care for it. As the founder of curlyworld, Dear Lorraine Massey, said ; "Curly girl: It's more than just hair, it's an attitude."
However, whether you switch to natural products, decide to stop using a straightener, or want to finally take care of your curls, the first step is to build up your routine.
We suggest to start with a simple and efficient routine, no need to multiply products and steps at the beginning. The ideal is to start with an oil, or a mixture of oils, a shampoo, a conditioner, a mask and a leave-in (cream, milk, jelly or spray).
If you used to use non-natural products that contain silicones, we advise you to start with a clay clarification to remove all that from your hair!
First of all, you need to understand a very important concept: the difference between hydration and nutrition. If you don't know the difference, you'll have a hard time understanding your hair's needs, and therefore composing your routine.
How do I identify my hair type?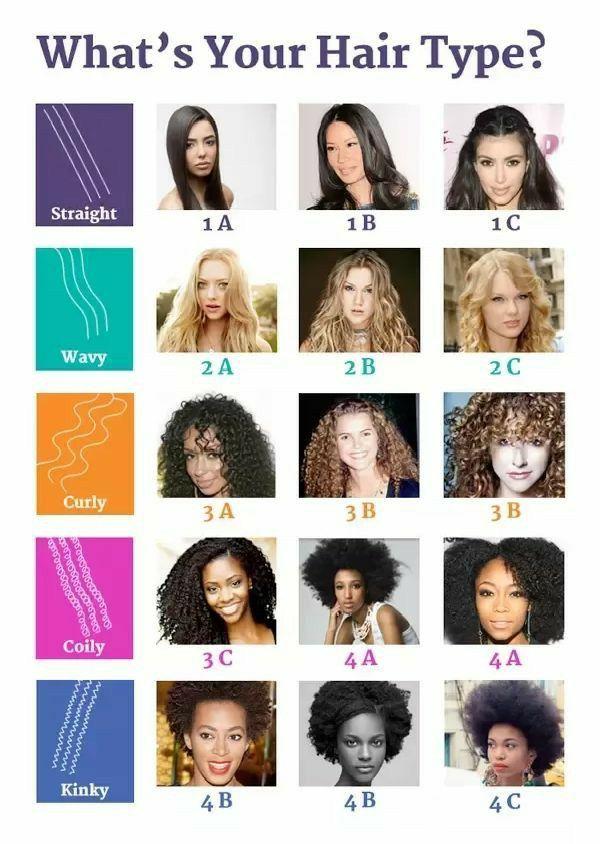 What Are The 12 Different Types Of Hair? From Type 1 To Type 4c
Before any conversation about hair begins, the fateful question that is on everyone's lips: What is your hair type: Straight? Curly? Frizzy? Wavy?
Everyone knows these 4 hair types. But have you ever heard of a classification that goes from 1A to 4C? These terms are found in the classification established by American hairstylist Andre Walker, which helps determine hair type and provides essential knowledge when it comes to daily care, for easier and more effective maintenance.
The hair type classification takes into account two criteria symbolized by a letter and a number.
Each number, from 1 to 4, identifies the hair type. The letter identifies the characteristics and distinguishes the subtypes of hair.
TYPE 1A Hair : This is fine hair that tangles more easily because of its structure.
TYPE 1B Hair : A mixture between fine hair and hair with more "hold", thick.
TYPE 1C Hair : Thicker hair, more resistant to curls (the famous "heavy straight hair") and more "shiny" than the other types, due to the sebum present on the scalp, which can reach the ends more easily.
TYPE 2A Hair : Fine hair with a slight S-shaped wave on the lengths, leaving the wavy pattern of the hair more undefined and with little volume.
TYPE 2B Hair : Hair with slightly more defined S-shaped curls, which may have slight frizz at the scalp.
TYPE 2C Hair : Thicker hair, very voluminous and with well-defined S-curls.
TYPE 3A Hair ; Hair with larger curls. This is the most moisturized of the three, and the heaviest, which explains the slight loss of curl definition. In some cases, the root can be stiff because of the weight.
TYPE 3B Hair : Hair with S-shaped curls, a more wavy root, well-defined curls and tighter than the previous type.
TYPE 3C Hair : There is no consensus on the definition of type 3C. It is characterized by well-defined, tight curls, or "small" curls, which can form from the root. Some consider this type of hair curly while others consider it frizzy.
TYPE 4A Hair : Well-curled hair from the root, very voluminous and with a spiral wave, and a slightly defined shape.
TYPE 4B Hair : Well-curled, S-shaped wavy hair that can be a little thinner, dense and sometimes brittle.
TYPE 4C Hair : Finer, more brittle hair with Z curls that don't really form curls. It may look "heavy" because of the tight curls, but make no mistake: this is the most fragile of the three.
When you have wavy or curly hair, one trick to identifying your hair type is to look at it when it's wet since most treatments start on wet hair. And if you identify more than one type, don't panic: some hair has two different types at once.
If your hair has been chemically treated, it is necessary to go through a hair transition to get back to your natural hair type and identify the type, as this is the only way to permanently change the hair structure.
What Are The 4 Types Of Curly Hair?
Two-thirds of the world's women have curly, frizzy or kinky hair. These hair types tend to be drier, more porous, finer and more fragile. They require hair routines specific to their nature.
Curly to wavy hair has loose, S-shaped curls. It needs light care to define the curls without weighing them down.
Curly to frizzy hair, also reveals loose waves or tight curls. It has a more porous and fragile fiber, and needs highly moisturizing care (masks and leave-in care).
Finally, frizzy to coily hair has zigzags. The curls are very dense and close to the scalp. Their fiber is also fine and fragile, and they are more prone to hair dryness problems, especially because of the difficulty of sebum to reach the ends. They require very nutritious care.
As you can see, the rather dry and brittle nature of curly to frizzy hair requires precise care, whether it be for washing, brushing, and more generally for daily maintenance.
Our detailed guide to establishing a routine and caring for your hair is available here.
Moisturize or Nourish Your Hair: What's the Difference?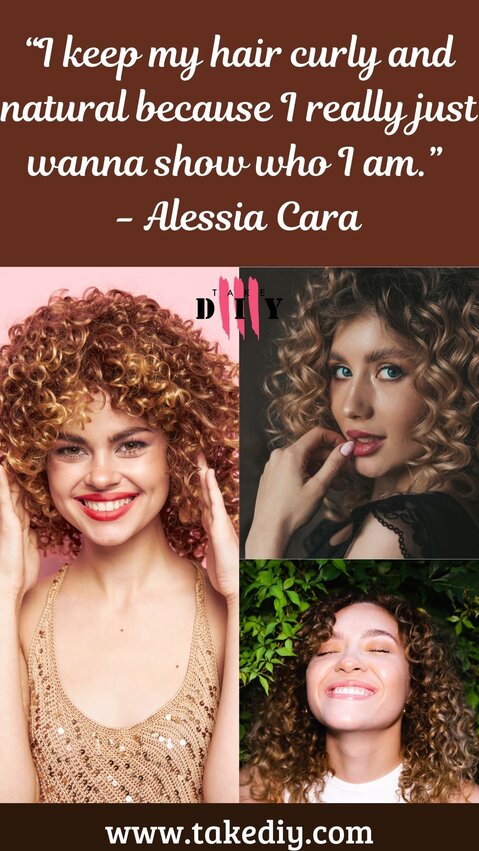 Every day, we hear the same sentence that makes us jump to the ceiling: "I make oil baths to moisturize my curls, but they remain dry!" the difference between moisturizing and nourishing being crucial for your curls, we decided to make the point!
To popularize, let's say that like our body, the hair needs to drink (hydration) and eat (nutrition) to be healthy and form beautiful curls. A good balance is therefore necessary between water and nutrients, so that your curls are at the top and they remain so!
Moisturize For More Definition
By moisturizing your hair, you provide it with water and make it more pliable and bouncy. This makes it easier for curls to form and stay defined. The hair is softer, easier to detangle, and shinier. As you can see, moisture is key!
To find hydration, turn to products with moisturizing agents such as water (simply), aloe vera, vegetable glycerin, hyaluronic acid, floral waters…
Nourishing For Stronger Hair
By nourishing your hair, you make it stronger and less likely to break. The hair is stronger, split ends appear less, you gain length, and the hair has more strength to create the curl.
To nourish the hair fiber, oils are welcome! You can also use protein, vitamin or keratin treatments, which is the main component of hair, or rhassoul, henna and certain powders.
All You Need To Know About Keratin Treatments Is Here.
How Do I Know What My Hair Needs?
Dry hair is rough to the touch (like straw), dull, prone to frizz, and has a hard time forming curls! Curly, frizzy or frizzy hair is dry by nature (see our explanations here!) and tends to dry out more with wind, sun, straightening … and daily life!
A hair lacking nutrition is brittle, split and also has less defined curls. Straightening, coloring, bleaching, too tight hairstyles are often the main culprits!
Easy 5-Step Curly Hair Routine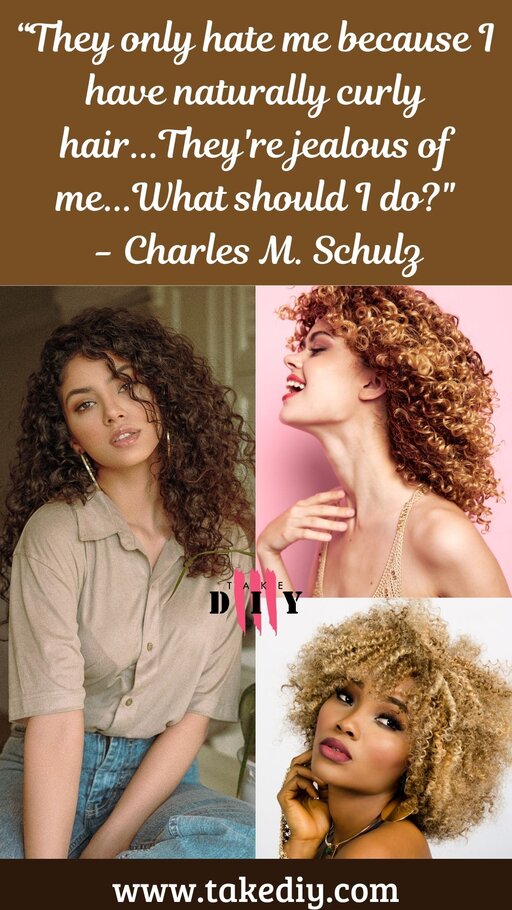 We are now ready to detail the contents of an effective routine.
Step 1 : The Oil Bath Before Shampooing
The oil bath is THE nourishing treatment that will strengthen the hair fiber. The oils will nourish the hair in depth to prevent breakage and split ends! The oil bath will also benefit your scalp: it will nourish it and allow a healthy and faster growth. You can use one or more oils that you mix yourself, or you can use oil blends that are already prepared.
When to do an oil bath? We recommend that you do it once every 2 weeks. The frequency of oil baths can be adapted according to the needs of your hair: it can be done once a week or once a month.
How to make an oil bath ? On dry hair, before shampooing. Apply the oil on the lengths and on the scalp. Do not hesitate to massage your scalp with your fingertips to make penetrate oil and stimulate the growth. It can be left on for 30 minutes or overnight!
How to choose your oil ? According to the needs of your hair and the virtues of each oil.
Step 2 : The Shampoo
The starting point for a successful routine: a natural shampoo that contains no cuticle-clogging silicone or harsh sulfates. Your hair will breathe again! The shampoo removes all the excess sebum at the roots and all the impurities accumulated since the last shampoo.
When to shampoo? It is recommended to shampoo your hair once a week in order not to damage your scalp. It is also possible to do a co-wash in the middle of the week to refresh your hair (co-wash is simply washing your hair with conditioner, sportsmen and women beware).
How to choose my shampoo ? Depending on your curl type, and the needs of your scalp.
Step 3 : A Conditioner
Useful for rehydrating and nourishing hair after shampooing, and especially for detangling without breakage!
Is it mandatory? The BaB team would tend to tell you, nothing is mandatory in life, your hair your decisions! If you follow up with a mask, you can skip the conditioner step. It all depends on the condition of your hair: if it is very tangled, it will be more difficult to apply your mask properly, and you risk using a lot and wasting product.
How to choose your conditioner? Depending on your curl type and the condition of your hair.
Step 4 : A Mask
VERY important, the mask is the essential in-depth care for the health of your curls. Moisturizing, nourishing, it will penetrate in the hair fiber and take care in depth. The mask will soften the hair so that the curls can form and be well bounced. The hair will not be able to twist and form a beautiful curl if it is dry and rough.
When to use a mask? It is recommended to do a mask per week, and to let it pose at least half an hour, under a charlotte, or a heating cap. In general, we do a mask on clean and wet hair after washing it, but if you are afraid that it weighs down your hair, you can do it before shampooing (always on wet hair).
How to choose a mask? Depending on the needs of your hair (hydration or nutrition), and always on your type of curls.
Follow our guide to make a hair mask at home, there are 15 hair masks that you can do it at home.
Step 5: A Leave-In
A leave-in is a leave-in treatment. We advise you to always put a leave-in on your hair, and not to let it dry without anything. At the BaB we like to make the analogy with the skin: when you clean your face, you put a moisturizer afterwards (well, normally). For the hair, it's the same! The leave-in will keep the moisture in the hair, and therefore keep it soft and curly. Without leave-in, water will evaporate and the hair will dry out very quickly.
Which leave-in should I choose? A light spray, a fluid milk, a slightly thicker cream, a defining jelly, a nourishing butter… You have to choose according to your curl type, and ESPECIALLY according to your preferences. Just because some products work for some people, doesn't mean they will work for you. Every hair is different, with different needs. Our guides to help you choose your products: milks, creams & jellies, or sprays.
How to use them? Your leave-in should be applied to wet, detangled hair after your wash routine. It can also be used to revive your curls on a daily basis on previously dampened hair.
With these 5 steps, you will have a good routine to start your transition to natural. Afterwards, you can have fun varying shampoos and treatments, combining different styling products, using serums, etc. Curl care can really be fun when you know how!
Now, What Should You Do To Curly Hair Everyday?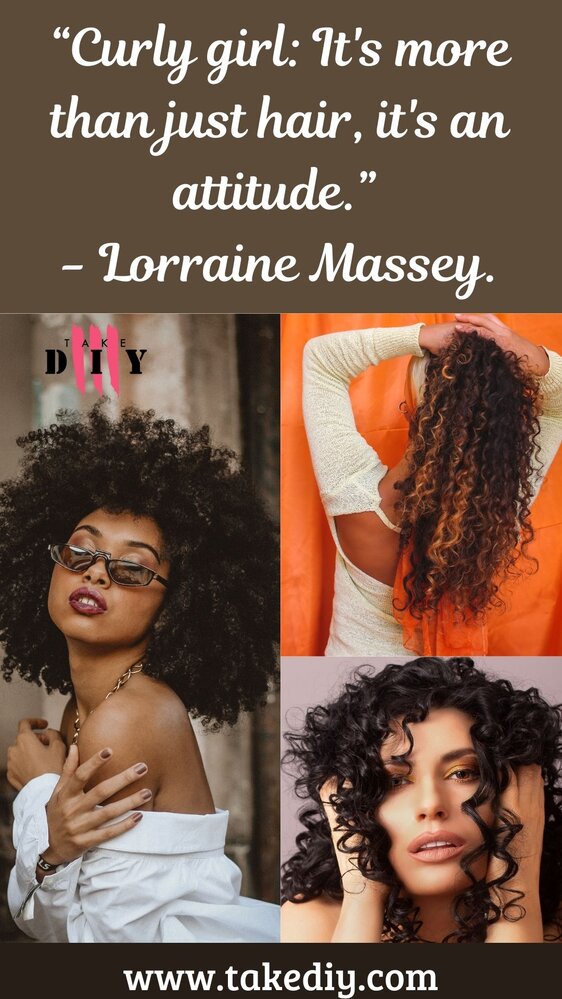 Having the right products is good, but having the right gestures is better! Sometimes, the results are not satisfactory, so we think that it is the products that are not working.
This can be the case, but it can also be due to the wrong gestures: too much product, bad distribution, bad combination of products, bad order in the application of the products, rough detangling…
During your routine, the watchword will be "less is more". In other words, you don't put a ton of product on your hair, it won't work any better, and on top of that it makes a mess!
We explain you the gestures to adopt throughout your routine, and daily.
Apply An Oil Bath Properly
Generally, we apply the oil bath on dirty and dry hair (or slightly wet). Then rinse it out by shampooing. Start by pouring a little oil between your hands, then apply it all over your hair. Also apply a little oil to your scalp, and take the time to massage it well with your fingertips. Massaging the scalp is essential for strong, fast-growing hair.
Don't saturate your hair with too much oil or it will be difficult to rinse out.
Shampooing Properly
Let's go back to the basics, shampoo is used to wash the scalp first! Sebum is secreted at the root level, as well as perspiration, so we concentrate the washing at this level. We recommend washing the scalp with the tips of your fingers, using circular movements. Above all, do not rub your lengths between your hands, you will dry them and cause breakage. The shampoo will run down the length of your hair, and that's how it will be cleaned!
Detangle Your Hair Without Breakage
It is recommended to detangle your hair always when it is wet, and with a conditioner on it to avoid breakage. You can detangle with a brush, a comb, or even your fingers. The important thing is to start by detangling the ends, then gradually work your way up to the roots.
Make An Effective Mask
Generally we apply the mask from the roots to the ends, on towel-dried hair after shampooing (or after conditioner). The important thing is to always apply it on wet or damp hair (not on hair dripping with water otherwise the product will run with the water). It is also recommended to wear a cap or a heating cap to help the mask penetrate the hair.
Again, there's no need to empty the mask jar onto your hair. Just put enough to cover your hair, that's more than enough.
Apply Styling Products Properly
Once your hair is clean, wet and detangled, it's time to style! Whatever product you apply, we advise you to section your hair in several parts for an even application. The more hair and mass you have, the more you'll need to section. If you don't, you risk applying your products to the top of your hair and forgetting to apply them to the hair below.
To properly apply your products, take a dab of product in your hands and spread it between your palms, and apply to your lengths section by section. Once you've applied your styling product, you can brush it through your hair again to distribute it evenly, and shape the strands of hair. Bigger strands of hair will make for better curls than separate strands of hair.
How To Scrunch For Beautiful Curls ?
The key to every curly girl's style! Once you've applied your styling products, you need to encourage curls to form. To do this, you need to scrunch your lengths between your hands. If you're a little unsure about the move, you can rewatch the previous video.
How To Revive Curls Between Shampoos?
To revive your curls on a daily basis, we recommend re-moistening your hair with a spray of water, then reapplying a little of your styling product (milk, cream, jelly…), scrunching and letting dry.
You can also moisten your hair with a moisturizing spray if you don't want to put tap water on your hair.
How To Dry With A Diffuser?
You can let your hair air dry, or you can dry it with a diffuser. The diffuser will allow you to dry your hair faster, and to have more volume. Contrary to a classic nozzle, the diffuser nozzle gently diffuses air into the hair (as its name indicates), rather than sending wind that would attack and relax the curls.