Hair care can be a real headache and a big challenge for many of us, especially when you don't have much time, but if you have beautiful, healthy hair, you can feel more attractive and confident. Setting up a hair care routine is easy: you'll need to maintain the health of your hair and apply products that benefit it. Fortunately, you don't have to take care of your hair every day, and most of the steps in a hair care routine can be done once or twice a week.
What Is A Hair Care Routine?
The hair routine is a set of gestures and care products repeated over a more or less long period. It allows you to promote the health of your hair and stimulate growth. The hair routine can be very complete and go through a certain number of steps. However, it is possible to simplify it. You don't have to do all the steps of your routine every week. We still recommend taking the time to do it all about once a month to give frizzy, mixed-race hair a well-deserved boost.
Which hair routine to adopt depends on the hair and its needs. Dry, frizzy hair will need a more rigorous care routine. Curly hair that's already in great shape will only require maintenance.
Either way, a hair routine has certain rules. To get the most out of it, products should be applied in a specific order. First of all, it is important to have clean hair. Indeed, to nourish the roots, the base of the hair, the scalp must breathe. To do this, dandruff, pollution and impurities are not welcome. The same goes for the hair fiber, which needs to be clean to receive and absorb care.
3 Ways to Start a Hair Care Routine
It is important to know that not all hair requires the same care. Thus, hair routines differ for each person. They must be adapted according to several hair factors such as length, color, nature of the hair or the aggressions it is subjected to. So, we must stop the introductions and start the 3 Ways to Start a Hair Care Routine.
Part 1: Set up a routine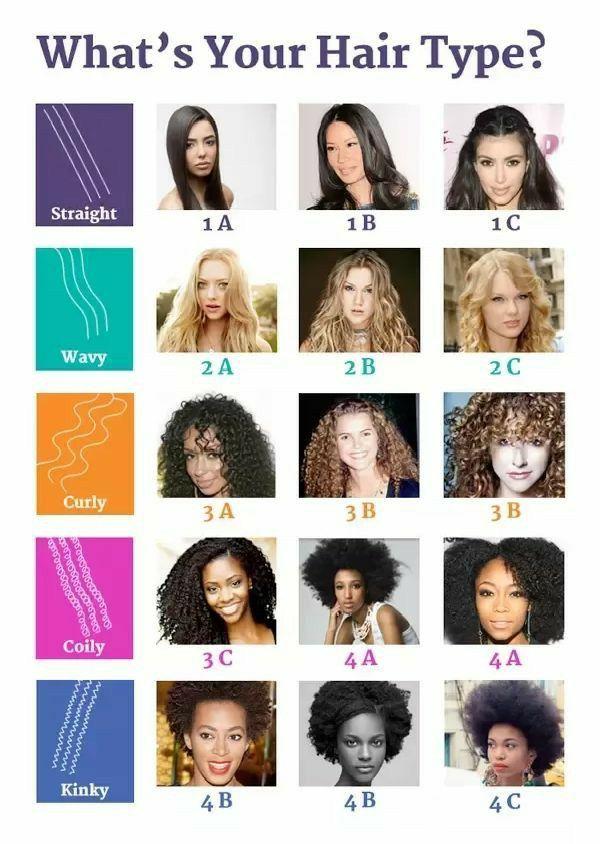 Step 1; Know your hair type.
Everyone's hair is different and often needs to be treated and maintained in different ways. Learn what type your hair is so you can give it the best care possible. Spend a few days with your hair au naturel, without applying any products, and observe its tendencies. You can have hair that is :
oily
dry
normal
wavy
straight
curly
thick
thin
once you've determined your type, treat your hair according to it. It will probably react to certain products and treatments differently than your friends' hair.
Step 2: Wash your hair when necessary.
Many people think they need to wash their hair every day, but in reality, most hair types only need to be washed every other day or a few times a week. Depending on the type of hair you have, wash it when it is dirty, not out of habit. You Can see 7 habits of women with perfect hair on totalbeauty :
If you have dry hair, only wash it every three days.
If you have fairly oily hair, try to wash it every other day, but if it looks really greasy after one day, you can wash it every day.
If you have normal hair (not very oily, not very dry), wash it every two or three days.
There is no perfect formula for shampoo frequency. Just watch your hair and wash it when you feel it getting dirty. If you wash your hair too often, you'll prevent the natural oils in your hair from repairing it and it can end up damaged.
Step 3: Avoid washing your hair in hot water.
Hot water can strip your hair of the natural oils that protect and condition it. Washing your hair in lukewarm water will prevent it from losing its natural shine and making it dull.
Step 4: Use a comb when your hair is wet.
It can be tempting to brush your hair out of the shower for a quick detangle, but a wide-tooth comb is the best tool for removing tangles after the shower. Brushes often snag and pull on hair, causing breakage and damage. Use a comb, starting at the bottom of your hair and working your way up to your roots.
Step 5: Let your hair air dry.
Blow-drying can dry hair quickly, but the heat it produces can damage your hair follicles, which can dry out and damage your hair. If possible, let it dry naturally, but if you must use a blow dryer, set it to a lower temperature.
Step 6 Trim your ends regularly.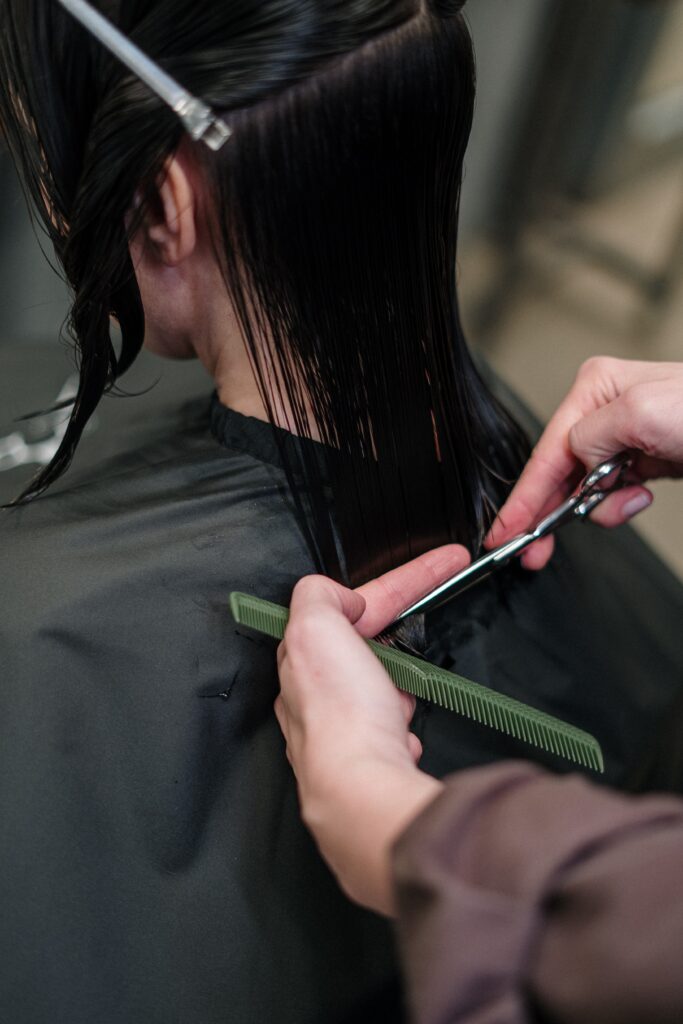 Hair tends to have damaged ends, and if you go a long time without getting it trimmed, it can look damaged and out of shape. Try to cut your hair about every three months, or even every six weeks if it tends to have a lot of split ends.
If it's too difficult or expensive for you to go to the barber every three months, cut your ends yourself. Buy hairdressing scissors and use a mirror that allows you to see the back of your head. It's easiest to cut your hair when it's wet to get an even line.
If you have wavy hair, it is best to cut it when it is dry or slightly damp. Wavy hair looks longer when it's wet, so it will be "shorter" when it's dry.
Step 7: Don't keep touching your hair.
Because your hair and hands contain natural oils, if you spend time touching your hair or pulling it away from your face, you'll increase the amount of oil in your hair, making it look greasy. To avoid this, it's best to get a convenient haircut that won't get in the way during the day.
Part 2: Provide extra protection for your hair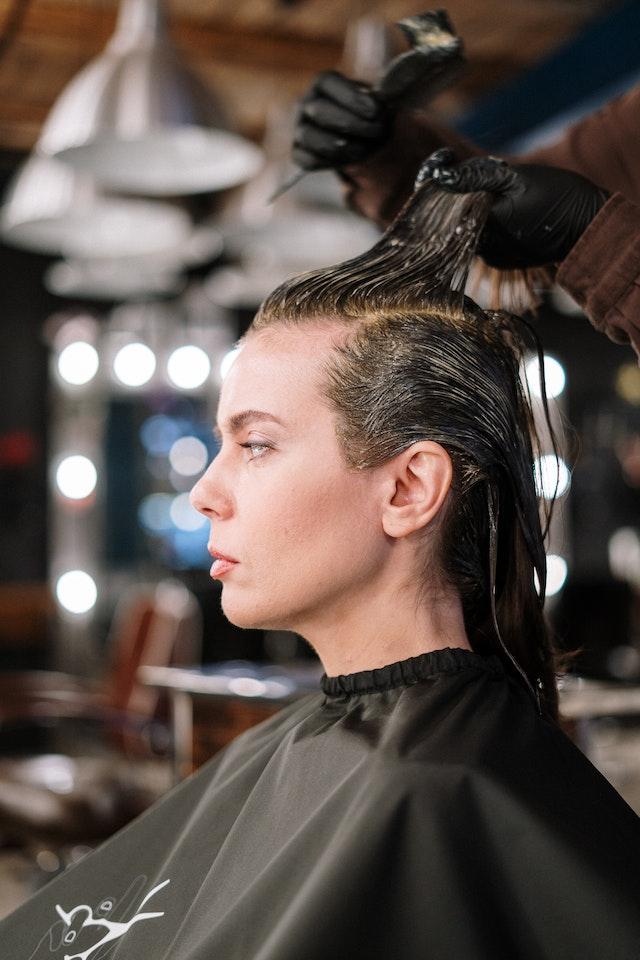 Step 1: Avoid coloring your hair.
Hair color contains many chemicals that can damage your hair. If you color your hair too often, it will be nearly impossible to repair the damage. If possible, keep your hair color natural, but if you absolutely must dye it, do it infrequently and don't stray more than three shades from your natural color.
Step 2: Protect your hair from the sun.
Surprisingly, the sun can damage your hair just like it can damage your skin. If you expose your hair to too much sun, it can dry out. So when you spend a lot of time outdoors, try wearing a hat or applying a hair spray that provides sun protection.
Step 3: Avoid hair styles that pull on your hair.
It's always convenient to put your hair in a ponytail or braid when you're busy, but be careful not to pull your hair too tightly, as you can damage it and break it. You can do these hairstyles for yourself, but try to avoid doing them every day and always untie your hair at night.
Step 4: Apply natural remedies.
There are many hair products you can buy to improve the condition of your hair, but you can find some of the best products for your hair in the kitchen.
Warm olive oil helps moisturize your hair. Apply it to your hair and leave it on for forty-five minutes. Then wash your hair and rinse it out.
Sugar-free tea can add shine to hair and bring out its natural color. When you wash your hair, rinse it with an infusion that matches your natural color (black for brunettes, chamomile for blondes) after removing the shampoo in the shower
Coconut oil serves as a natural conditioner. Heat up some coconut oil and apply it to your hair. Let it sit for thirty minutes before washing your hair with shampoo.
Honey is naturally moisturizing and can help strengthen hair follicles. Mix equal amounts of honey and shampoo, apply to your hair and rinse.
Step 5: Take care of the rest of your body.
It may seem obvious, but to have healthy hair, you need to have a healthy body, which means eating right and getting the right nutrients. Since your hair is part of your body, it needs certain nutrients to grow and stay strong. Some nutrients that help maintain your hair are:
Essential fatty acids, found in ingredients like flaxseed oil, salmon, tuna, walnuts and almonds;
Vitamin B6, found in foods like bananas, potatoes and spinach;
Protein, found in fish, chicken, eggs and soy products;
Folic acid, found in fresh fruits and vegetables (especially citrus fruits and tomatoes), whole grains, beans and lentils;
Stress and smoking can also damage your hair by making it dull and brittle. If possible, avoid these factors.
Part 3: Maintaining hair with products
Step 1: Choose the right shampoo.
There are many different shampoos for different hair types and they come in all price ranges. You should avoid using a really cheap shampoo, but the ones you find in hair salons may not be any better for your hair. Instead, choose a shampoo that is appropriate for your hair type (dry, damaged, oily, etc.).
Step 2: Use conditioner.
This may seem obvious, but it's an important step because it helps moisturize your hair and restore the natural oils it needs. Don't put conditioner near the roots, as this can make your hair very greasy.
Choose the right conditioner for your hair. If you have dry hair, you may need a moisturizing conditioner. If you have oily hair, you'll probably need a lightweight conditioner.
Step 3: Use a heat protection serum.
Before using heated styling tools, apply a heat protection serum. We can't always avoid using these devices, but we can protect our hair as much as possible when we expose it to heat. Always apply a heat protection serum before using a blow dryer, straightener or curling iron. These products come in many different brands. You can buy them at your local supermarket or beauty supply store.
Step 4 : Do a deep conditioning treatment.
In addition to conditioner, it can be helpful to use a deep conditioning product at least once a week to repair damage. Brands like Neutrogena, Kérastase or Aussie offer popular hair masks.
Step 5: Use a volumizing product.
Thick hair with lots of volume is often in style, but unfortunately, not all of us have this type of hair naturally. Volumizing sprays are ideal for achieving this effect, even if you have very fine hair. Turn your head upside down and spray a little product on your roots and the rest of your hair. Then create volume with a blow dryer or your hands.
Step 6: Replace regular shampoo with a dry shampoo.
If you want to keep your hair in as good a condition as possible, you don't want to wash it too frequently, but you may find that it looks really dirty. Dry shampoos are great because they make it easy to mask oil and dirt in your hair and keep it looking clean. Spray dry shampoo on your roots, distribute it through your hair evenly with your fingers and brush your hair to give it a natural look
Recommended reading: