Many women choose Brazilian bikini wax. The method used, the pain, practical advice, Aurélyne Natali, a beautician, lifts the veil on all the secrets of Brazilian bikini waxing.
Bikini waxing is an essential step before a romantic evening or a trip to the beach in a bikini. It can be classic, Brazilian or even integral. But most women, regardless of their age group, opt for Brazilian bikini waxing.
So, when it comes to bikini waxing, there are no rules. Some women have been waxing entirely since they were teenagers and are on the hunt for hair, while others prefer to let their hair express itself as they please. Others opt for an in-between, a little hair…but not too much! There are different forms: classic hair removal, bikini, subway ticket, American, integral and Brazilian bikini. "This is a very low cut hair removal method that leaves only a triangle on the pubic area," explains Aurelyne, a home-based beautician.
According to beautician Bouchra Frikech, the Brazilian bikini line is indeed the most popular form of hair removal. And this, all ages combined. "Even though I have clients aged 18 and 60 who choose full body hair removal and others who prefer to remove only the bare minimum, the vast majority of my clients, regardless of their age, opt for Brazilian bikini waxing.
Our detailed guide :
What Is A Brazilian Bikini Wax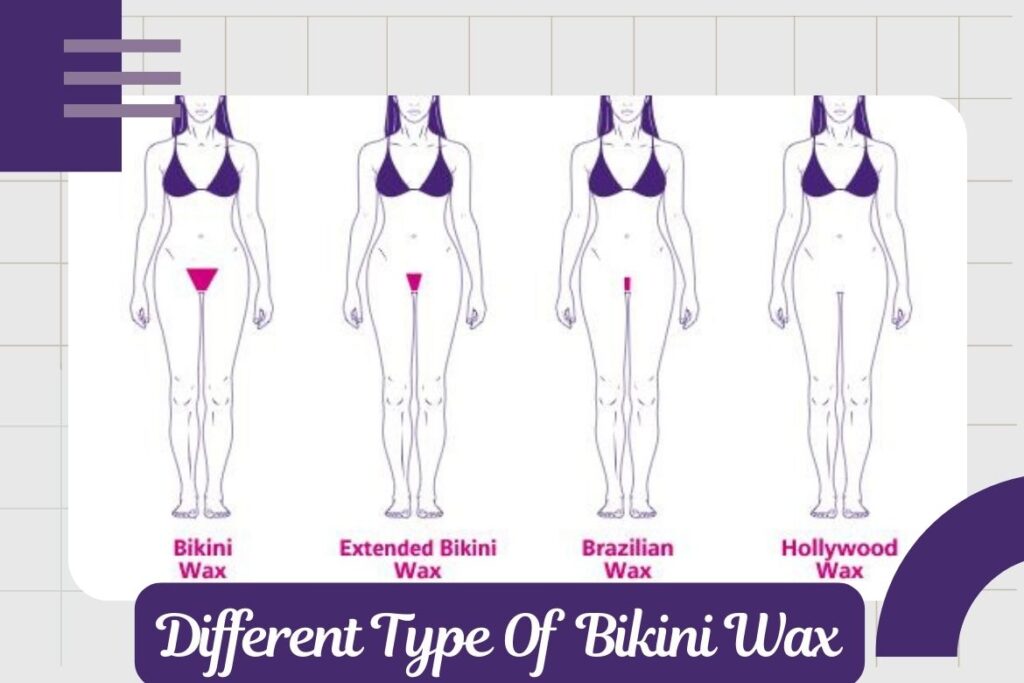 Form of Brazilian bikini waxing
Brazilian bikini waxing is another popular form of bikini waxing. Unlike the subway ticket, Brazilian pubic hair removal involves leaving only a triangle of hair that follows the lingerie, but without touching the labia. "The sides of the bikini area must be cut away as much as possible, leaving only a small strip of hair. If this strip is rectangular, we talk about a subway ticket, and if it is triangular, about Brazilian hair removal," describes the specialist.
It is then highly indented and offers two possibilities: either the hair of the labia majora and the inter-gluteal fold is also removed so that the point of the triangle stops just above the vulva.
Or a thin strip of hair is left on the labia majora, as in the case of the "subway ticket".
Be careful, however, to explain clearly to your esthetician what you expect. For some women, Brazilian hair removal consists of leaving only a tiny portion of hair on the pubis, while still removing the hair on the lips and the gluteal fold. It's better to agree on this to avoid a disaster!
Brazilian Bikini hair removal: where does it come from?
Appearances are deceiving. No, Brazilian bikini waxing does not originate in the land of the Samba. "The Brazilian bikini line originated in the United States in the late 1980s, at the time when thongs and thongs appeared," explains the beautician. This is very low-cut lingerie that requires impeccable hair removal so that no hair sticks out.
In fact, the Brazilian swimsuit was born at the time when thongs and tangas became essential pieces of women's lingerie. Hence its name. Reference to the sublime cariocas strolling in the streets of Rio with only a thong and some feathers. At home, it is less exotic, but in practice the principle is the same. Halfway between the notch swimsuit and the integral swimsuit, the Brazilian swimsuit is the ideal alternative for those who are anxious to see a hair appear outside the swimsuit in summer. A method that is often performed with wax in an institute.
For a clean bikini line, hot wax is the most suitable hair removal tool if you want to have a successful Brazilian waxing. But there are other hair removal methods if this one doesn't suit you for some reason.
How do I get a Brazilian bikini wax?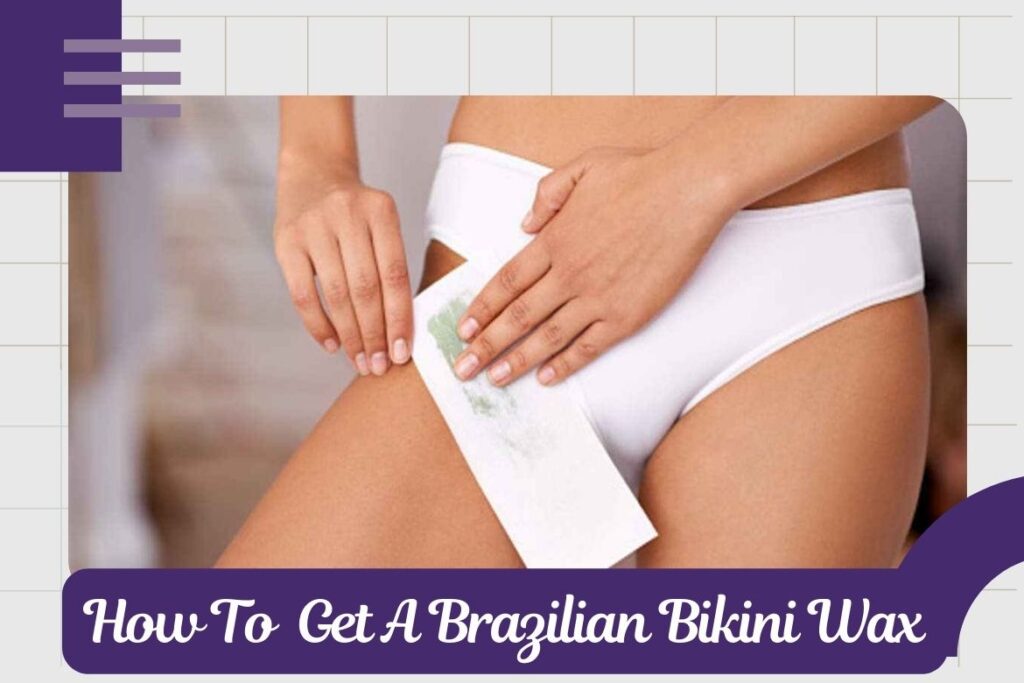 For a successful and impeccable Brazilian bikini wax, it is advisable to go to a professional. She will be able to remove the hair in a gentle and non-aggressive manner using appropriate techniques.
If you hesitate to go to an institute for reasons of modesty, you can do it at home as for all other parts of your body. You must know how to adopt the right hair removal techniques and have an infallible technique that allows you to obtain a good result without inflicting horrible suffering on the sensitive area of the pubis.
The indented, triangular shape of the Brazilian bikini area is easily achieved with an electric razor or with hot wax. Waxing the bikini area offers precise results that allow for a longer regrowth time than other hair removal techniques.
How To Do Brazilian Bikini Wax Yourself At Home ?
What to do before first brazilian bikini wax ? To get a Brazilian bikini wax at home, first equip yourself with the appropriate wax before proceeding with the following steps:
1# PREPARE YOUR SKIN WELL
Before each depilation, it is important to prepare your skin. To do this, you should exfoliate your bikini area the day before and don't forget to moisturize. This prevents the risk of ingrown hairs.
2# THE CHOICE OF TECHNIQUE
While it is tempting to resort to painless techniques such as hair removal with a razor or depilatory cream, it is not recommended to use these methods for a sensitive area such as the bikini line. In addition to the significant risk of cuts, razors can cause ingrown hairs and itching when hair grows back. Creams, on the other hand, can cause irritation of the mucous membranes and inflammation. We also avoid the electric epilator, which is practical for the legs, but certainly not for our intimate parts. The right technique then (and especially the most widespread)? Waxing. While it is possible to remove hair at home with a homemade wax, it is recommended (especially for the first time) to go to an institute for a Brazilian bikini wax! This technique, which is somewhat painful, guarantees a clean result for about 3 weeks. The advantage? The more you pluck, the finer the hair becomes and the less pain you feel.
3# BRAZILIAN BIKINI: HOW FAR SHOULD WE WAX?
On this point, opinions differ. Depending on the beauty salon, the notion of "Brazilian" is not always the same. While a small triangle is always drawn on the pubis, for some, this hair removal consists of removing a few hairs that stick out on the lips. For others, like Bouchra Frikech, Brazilian bikini waxing means removing all the hair, including on the lips and between the buttocks, once the triangle area is gone. To avoid any misunderstanding, it is therefore preferable to ask your beautician this question before the appointment.
4# AND AFTER?
The key to beautiful, trouble-free regrowth? A good moisturizing. And a bikini scrub once a week. With this Brazilian swimsuit, let's go for the pretty bathing suits and low-cut underwear!
Brazilian bikini waxing at the esthetician's
Brazilian bikini waxing is a matter of preference and aesthetics. A practical technique for jumping into your summer swimwear without the slightest hesitation!
If you decide to take the plunge, and especially if it's your first time, be careful! This part of your anatomy is very sensitive, and hair removal can be difficult. But if you really want to, a trip to the beautician can be an excellent idea. You'll be sure of the result and will more easily avoid ingrown hairs! Take a look at the different beauty salons around you to see the services they offer and the rates they charge.
Too shy? Just tell yourself that the beautician will be more focused on her work than on your privacy. Moreover, a visit to the beautician will give you a wider view on the technique!
You can also ask for hair removal tips so that you can reproduce them at home later on. A professional's work is always more precise and cleaner, and that's exactly what a Brazilian bikini line is all about.
Wax, razor, depilatory cream, pulsed light: what do I choose?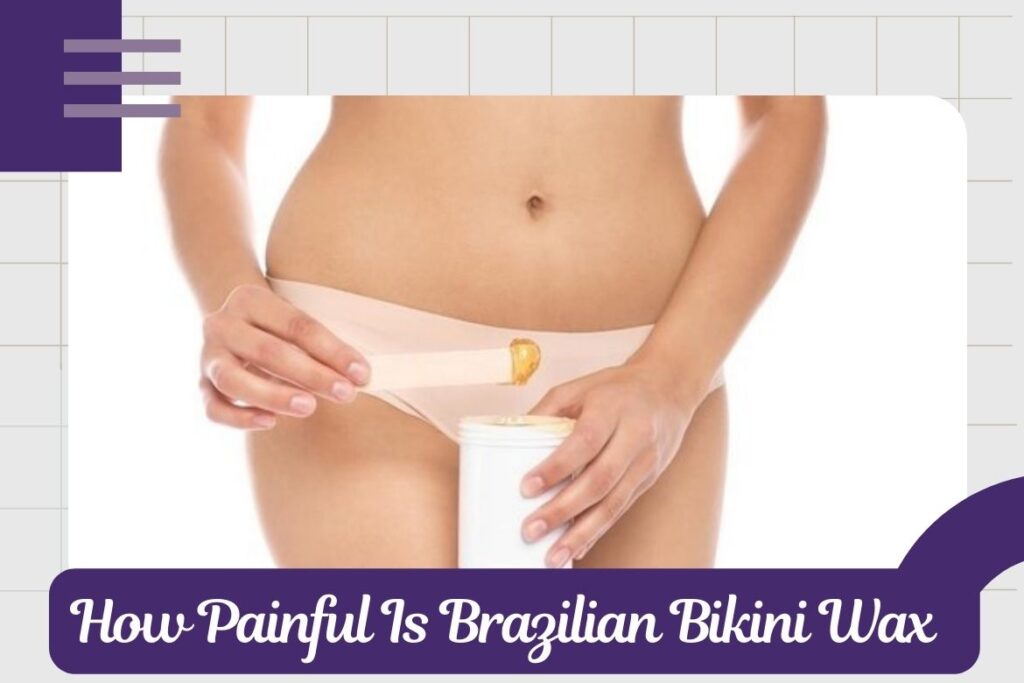 Waxing above all
On the question of which technique to use for bikini waxing, the expert is adamant: "Hot wax is the best solution. "It will dilate the pores and facilitate hair extraction. There is less risk of breakage and it is also gentler on the skin," she explains. The ideal is to be depilated in an institute or with a beautician at home who will use the appropriate equipment. You should use a disposable hot wax, not a strip wax that you use for legs or underarms. The wax used for the bikini area and the face is enriched with oil and adapted to these sensitive areas which must be taken care of. The session lasts between 20 and 30 minutes and it is necessary to repeat the operation every 3 to 5 weeks according to the regrowth. "You need a small length to be able to grasp the hair", confirms the beautician.
The epilator, only for the warriors
"You have to have a good heart!" jokes the beautician. And indeed, unless you're used to the exercise and (really) less gentle than the average person, bikini waxing with an epilator is like a torture session. The device removes the hair, even under the skin, but without first dilating the pores as wax does. A somewhat barbaric method that we do not recommend.
No to the razor and depilatory cream!
On the other hand, we immediately forget the razor. "The razor cuts the hair and the regrowth is therefore faster. There is also a real risk of cutting and infection on this very sensitive area. Obviously it's less painful, but the regrowth is very itchy and there is an increased risk of ingrown hairs." The same goes for depilatory cream, which will only break the hair without extracting it. A last resort solution for those who really want to depilate themselves…
And what about pulsed light?
Intense pulsed light is becoming more and more popular. But is it really suitable for Brazilian bikini waxing? "It is important to know that before proceeding with pulsed light hair removal, you must first shave. There must be no hair and no regrowth to avoid burns," warns Aurelyne. In addition, the procedure is extremely painful but also very expensive, even if the result is as good as it gets. "It's effective but not as definitive as we like to say, it requires a little maintenance", she concludes.
If the beautician recommends going to an institute, it is obviously possible to do bikini waxing yourself. If you do it with wax, make sure you use a product adapted to the genital area. Oriental wax, which can be removed with water, can be a good solution. To soften the skin and open the pores, you can take a nice warm bath before you start. To make sure you don't overdo it by pulling out more hair than you should, use a piece of cardboard to mark out the area. Also be very careful when applying the wax not to touch the vulva and mucous membranes.
Brazilian bikini hair removal: women think of themselves first… and that's good!
"For many women, the Brazilian bikini line is an alternative to the full bikini line," says Aurelyne. "It's ideal for those who want a clean wax without taking the plunge into full bikini. And it's also less painful because you don't touch the lips," she adds. And today's women don't care about diktats; if they wax, it's above all for themselves and not at all to satisfy the possible demands of their companions. "It is indeed a speech that I do not hear", confirms Aurelyne. As a home-based beautician, the professional is closer to her clients than if she worked in an institute. What a way to loosen tongues! "Not only do I have the impression that men don't really care, but for my clients the number one argument is hygiene. The type of woman who asks for a Brazilian bikini is an active woman in her thirties, often a young mother," the professional analyzes.
Ouch, it hurts? A little! … How Painful Is Brazilian Bikini Wax ?
Not yet ready for a full bikini wax but tempted by the Brazilian, you wonder if the act is painful… We'd like to say no, but we wouldn't be honest! "All women are different in their pain management. But yes, it's still a painful act. Especially the first few times and if you were used to shaving before," warns the beautician. As we said, Brazilian hair removal is really the intermediary before taking the step to full body hair removal, including on the lips: "In the Brazilian bikini, we go as far as a woman can go in the lip area, but without removing everything.
To Read Also :