Phrases are the big stars of tattoos! Because they are your leitmotiv in life, because they remind you of a loved one or simply because they make you smile! Some nice phrases to get tattooed…

When you are a teenager, you write them down in a notebook with colored pencils: pink for love quotes, blue for philosophical thoughts. Sometimes we prefer them in English, sometimes it's poetry, sometimes prose, sometimes a song lyric…
Whatever the case, we all have sentences that we carry within us. They are engraved in our heart and why not on our skin? The sentence tattoo is the reflection of our personality, of our philosophy of life. It is a way to assert ourselves, to emancipate ourselves sometimes, to better assume ourselves too.
If each of us has her own little fetish phrases, her favorite song lyrics or her mottos, some of us look for inspiration on the skins of others. While browsing on Pinterest, we find beautiful tattooed phrases, on the wrist, in the back, behind the ear, in the neck or the hollow of the shoulder … Love songs, words of feminists like Simone de Beauvoir and her famous "We are not born women, we become women", passages from books…All phrases can become beautiful tattoos.
Some tattoos also display phrases to push to the surpassing of oneself, when others display a will to overcome the trials. It's up to you to choose your phrase tattoo!
1- Family, where life begins… and love never ends
---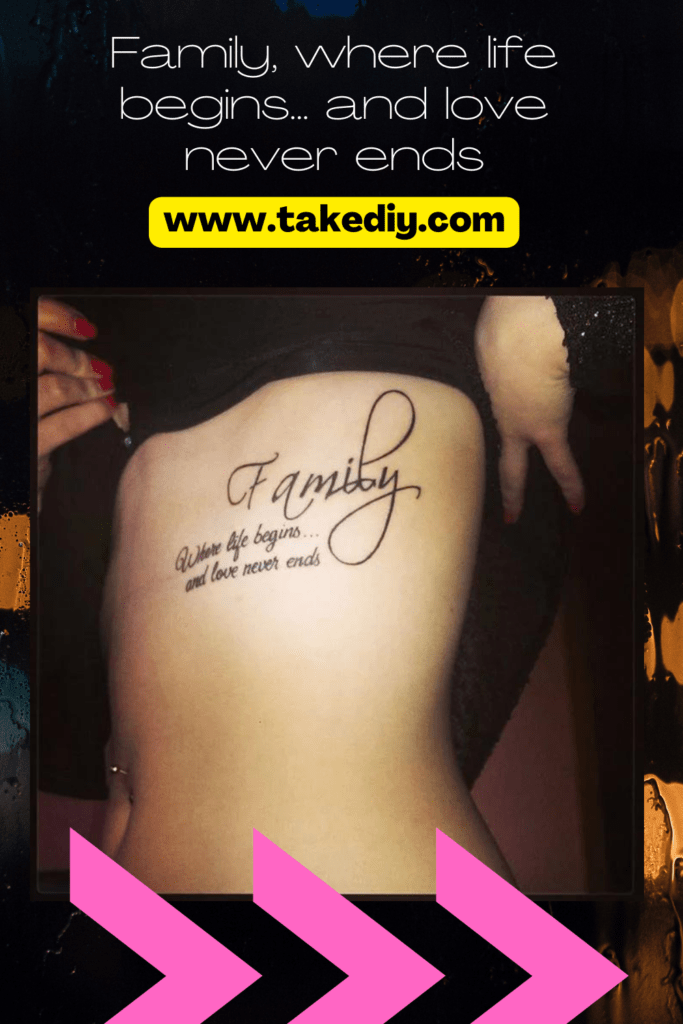 2- I exist
---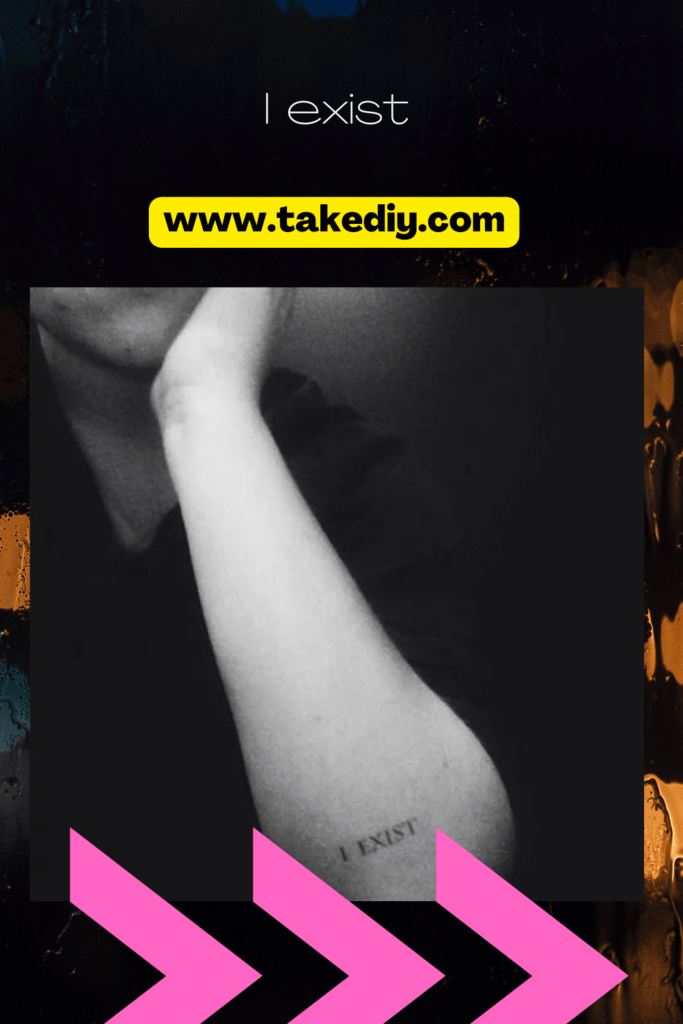 3- Hope for tomorrow
---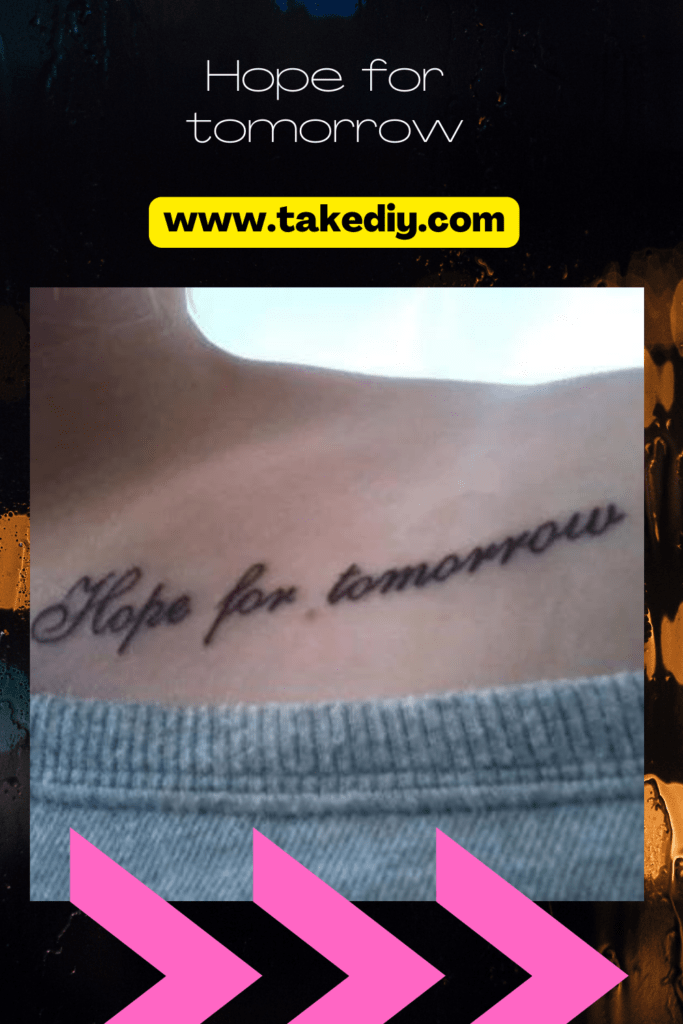 4-L'amour triomphe toujours
---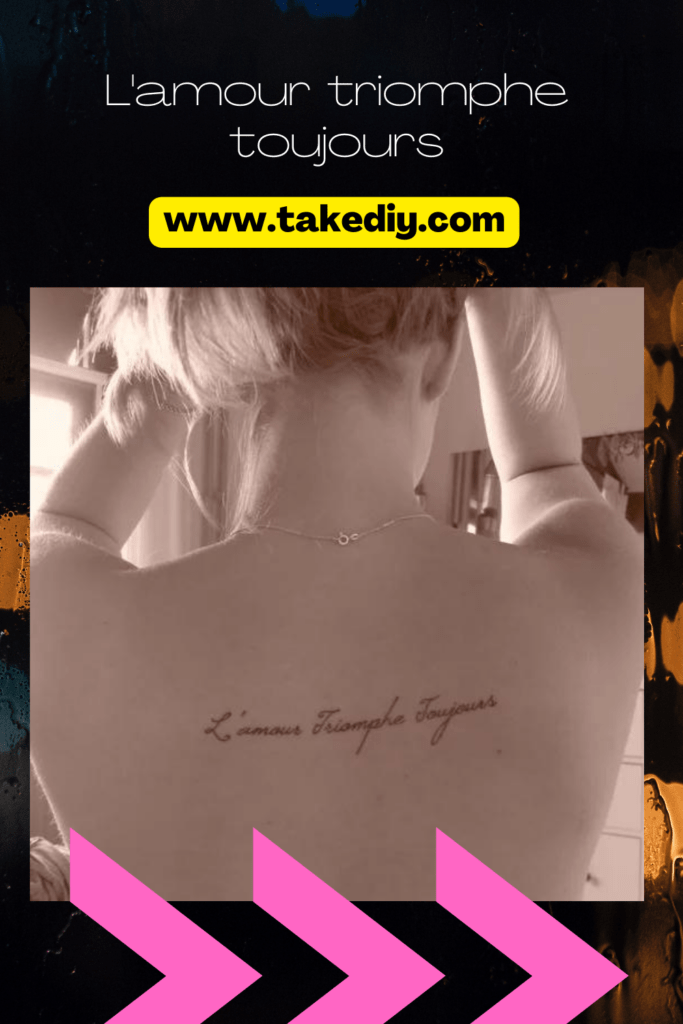 5- Although broken my heart still beats
---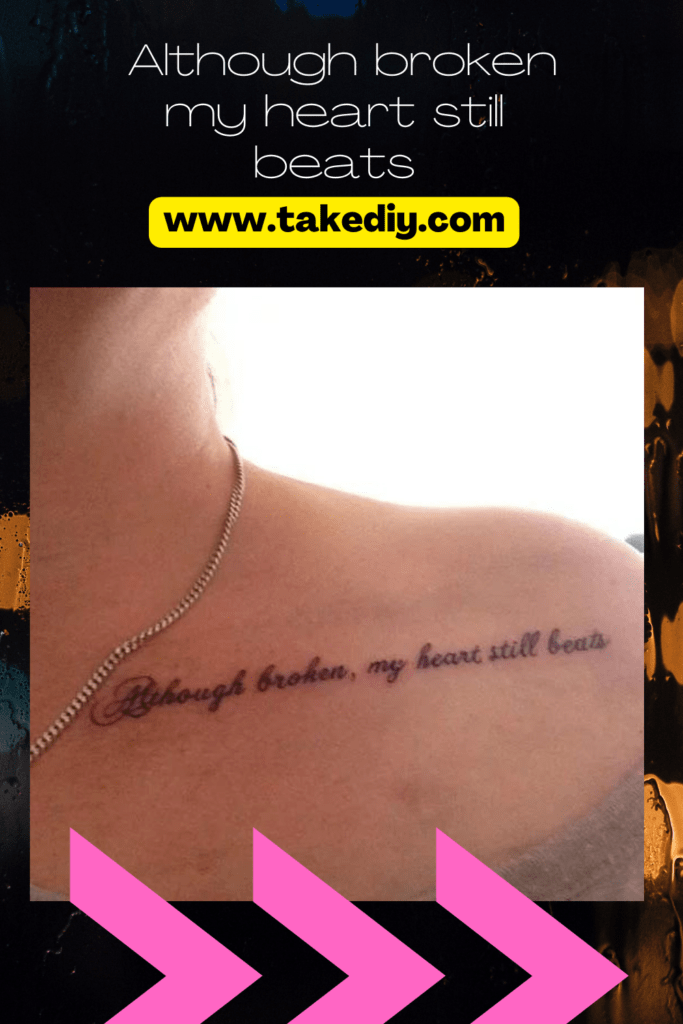 6- I will make better mistakes tomorrow
---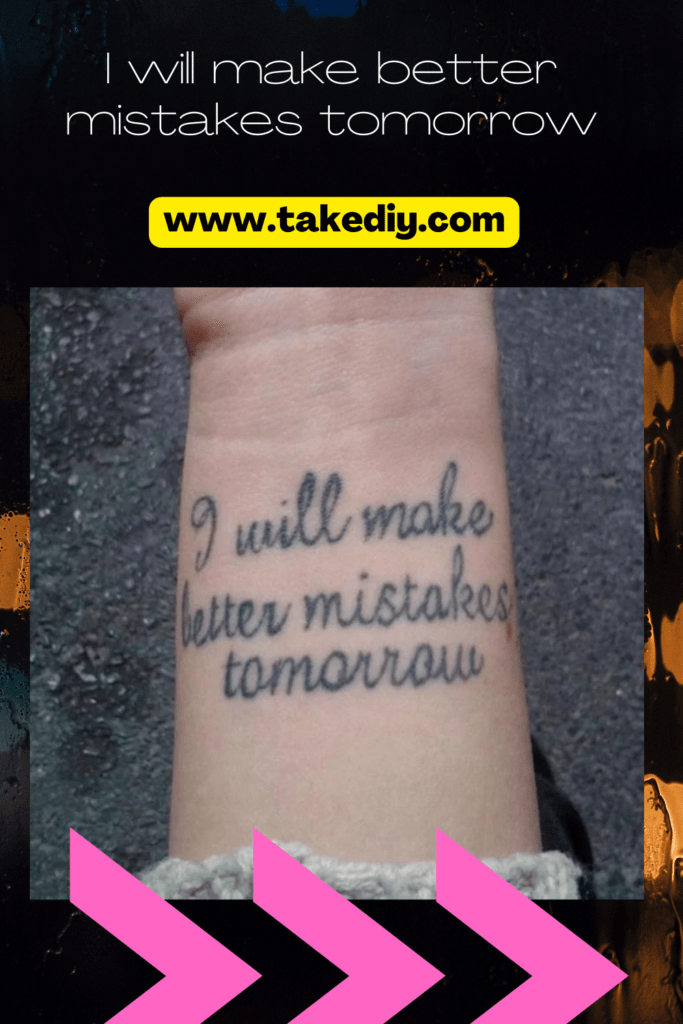 7- Je ne regrette rien
---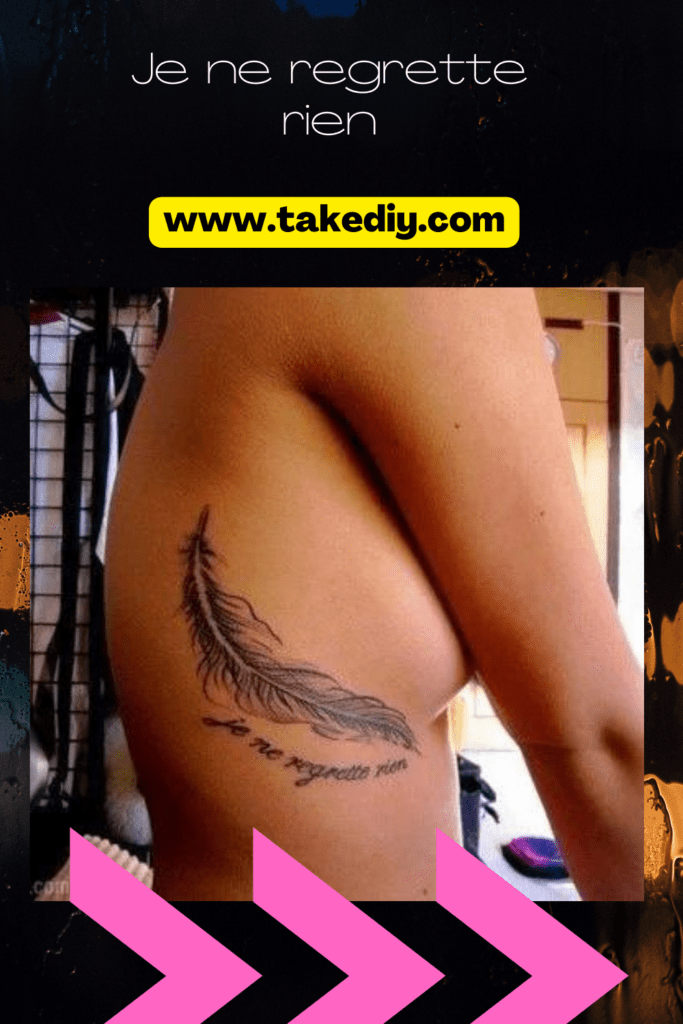 8- Life is only precious because it ends
---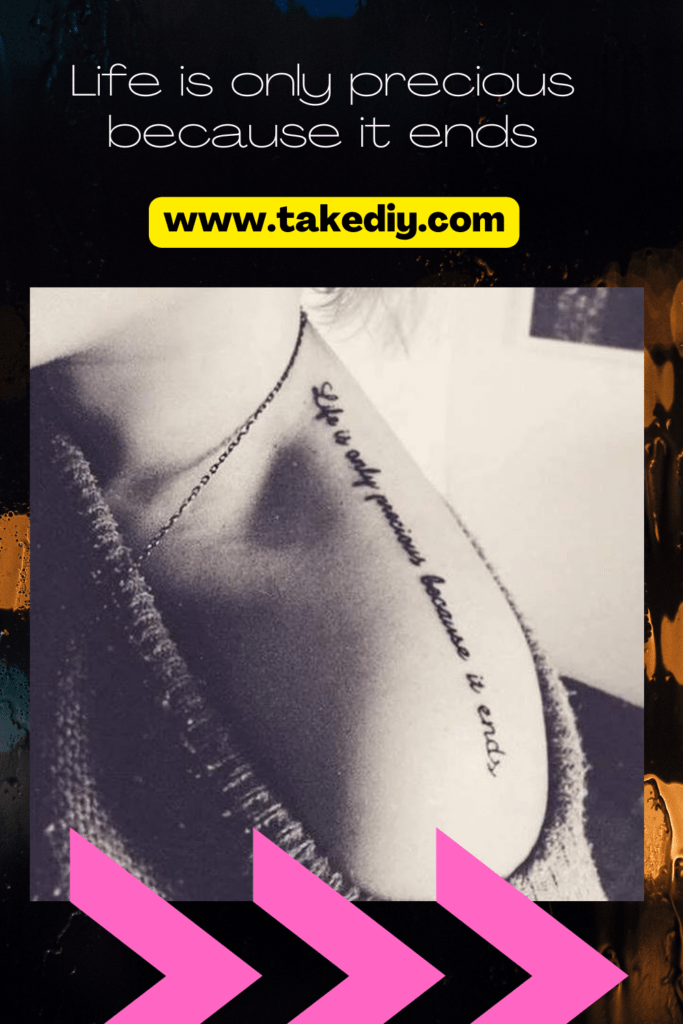 9- On ne naît pas femme, on le devient
---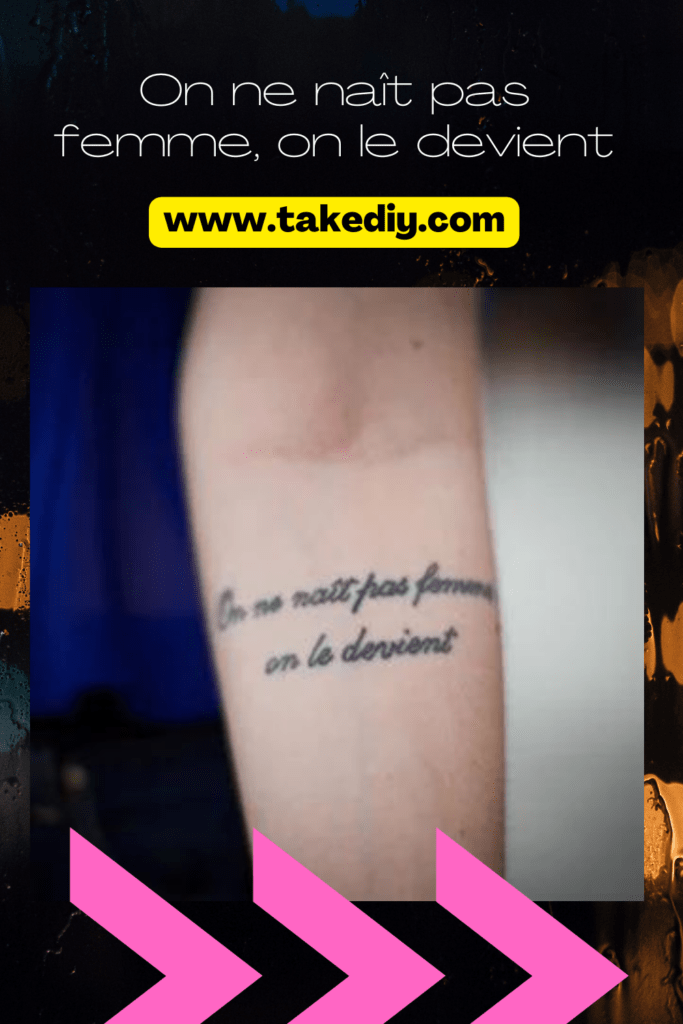 10- I'm the hero of this story, I don't need to be saved
---